If you've played D/P/Pt, you may know of the Old Chateau in the Eterna Forest. Just talking about it sends chills down my spine...To begin with, Old Chateau literally means old castle and Old Gateau means old cake. I told, just to help your theories which you will make soon.


I was recently telling Dede about my experience in the Old Chateau, which was really a very scary experience for me as I had stayed up late to catch Rotom. I didn't know anything about the ghost butler and little girl at the time. I walked in to the dining room to check the area for items. I just noticed the old man by the table for a second, and I looked away at the TV, for there was a good movie on. When I looked back, he was gone. I thought to myself "dude, what just happened? Did it glitch or something?" I checked. It was fine. I thought it was my imagination and moved on.

So I went into the room with the TV. I walked in, and the first thing my eyes went on were the little girl. I was scared like shiz: fight or flight situation. I went and caught Rotom, then ran the hell out, flew to Sunyshore because I was that freaking scared. And since that day, I've even been scared of Eterna Forest AND City.



Post your experience or theories on the Old Chateau!
_________________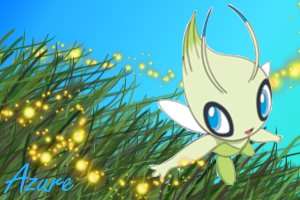 ~ Why is a raven like a writing desk? ~