From May 06, 2010, America, Canada (Yay!), Europe, and Australasia will be able to get a new PokeWalker route via Mystery Gift after the Yellow Forest. The route is apparently called the Winner's Path and is a Miscellaneous route, meaning that you will be able to see Pokemon from different regions.

---

- Group C has Bronzor with Occa Berry (Tackle, Trick Room, Confusion) and Magikarp with Wacan Berry (Splash and Bounce).

- Group B appears after 3000 steps and consists of Horsea with Dragon Scale (Bubble, Muddy Water, Smokescreen) and Duskull with Reaper Cloth (Imprison, Night Shade, Leer).

- Group A appears after 8000 steps taken on your PokeWalker, and apparently consists of Beldum with Shuca Berry (Takedown, Zen Headbutt, Iron Defense and Iron Head) and Munchlax with of course, Leftovers (Metronome, Tackle, Defense Curl and Selfdestruct).

As for the items, you will be able to find your typical Lum, Sitrus, Persim and Chesto berries. Power Herb and White Herb will also be available along the way. Along with the berries and herbs, you can also find Focus Sash, Choice Band, Choice Scarf and Choice Specs.

---

I'd suggest that you'd hurry and get this route onto your PokeWalker! I've just downloaded mines and I'm super excited to try it out. Remember, this event Route will only be available from May 6th to June 25th, 2010. Sigh, Nintendo's attempts at making us exercise...
_________________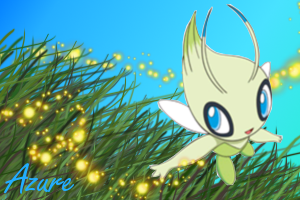 ~ Why is a raven like a writing desk? ~